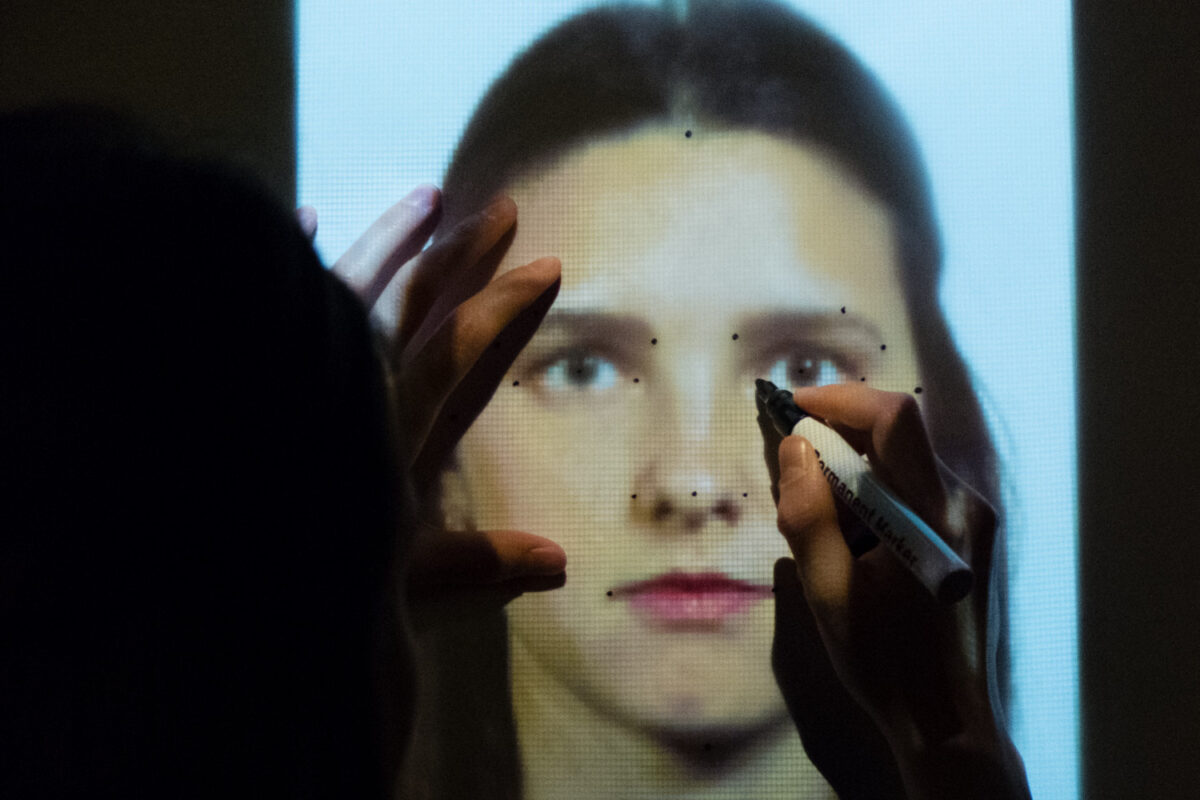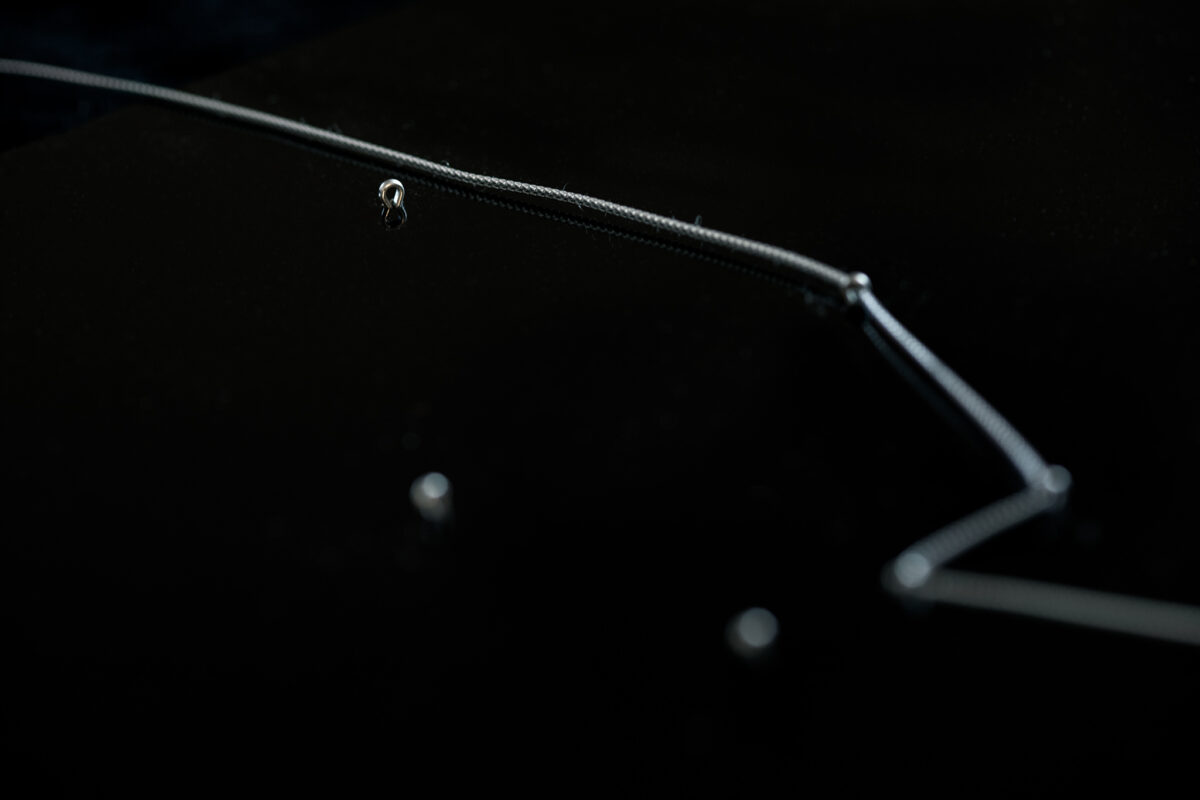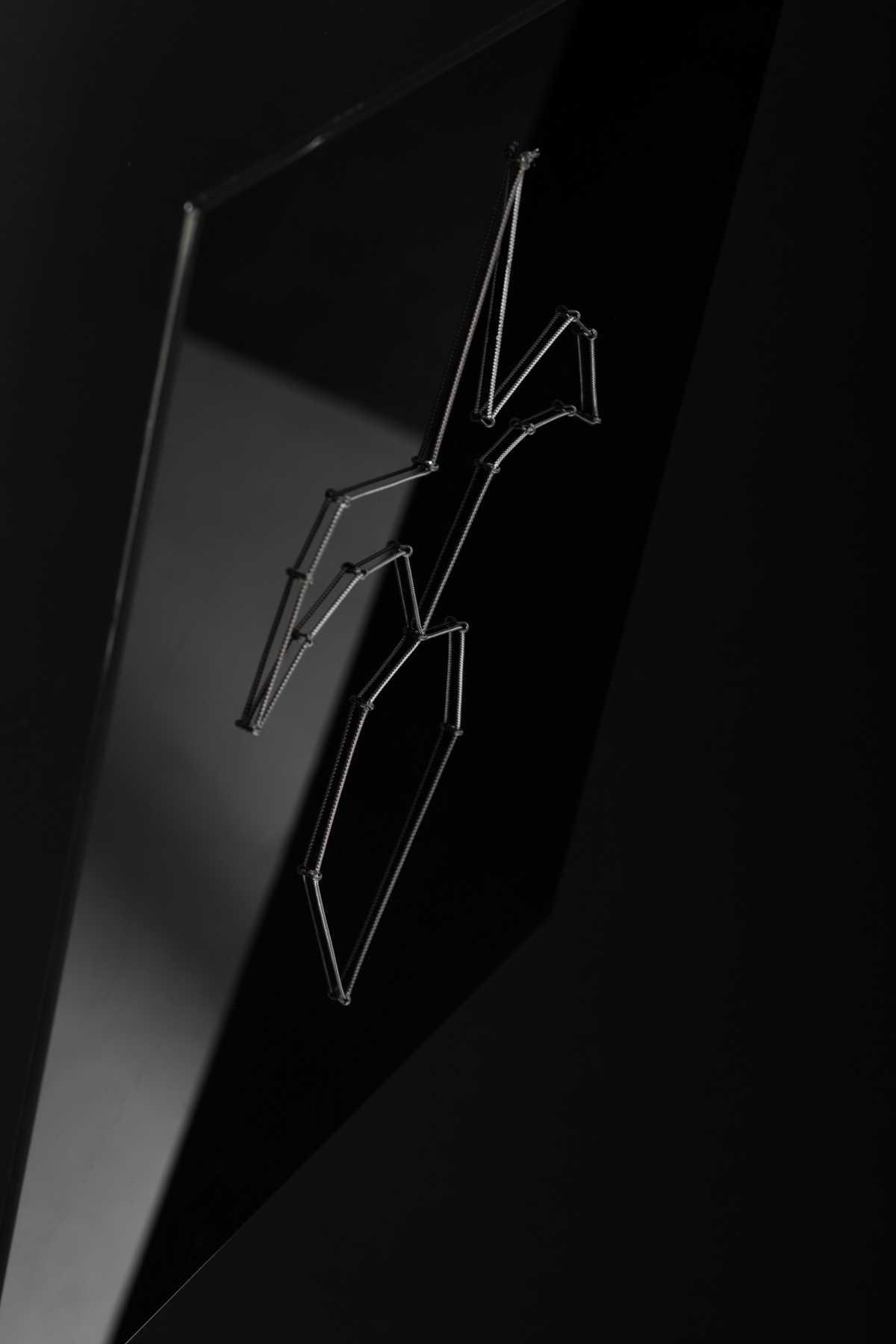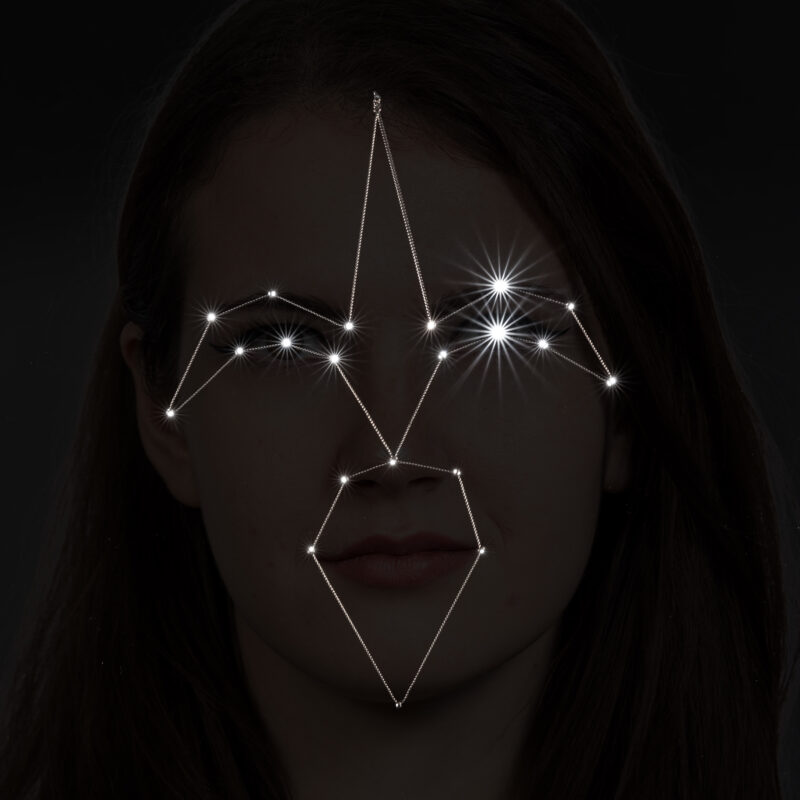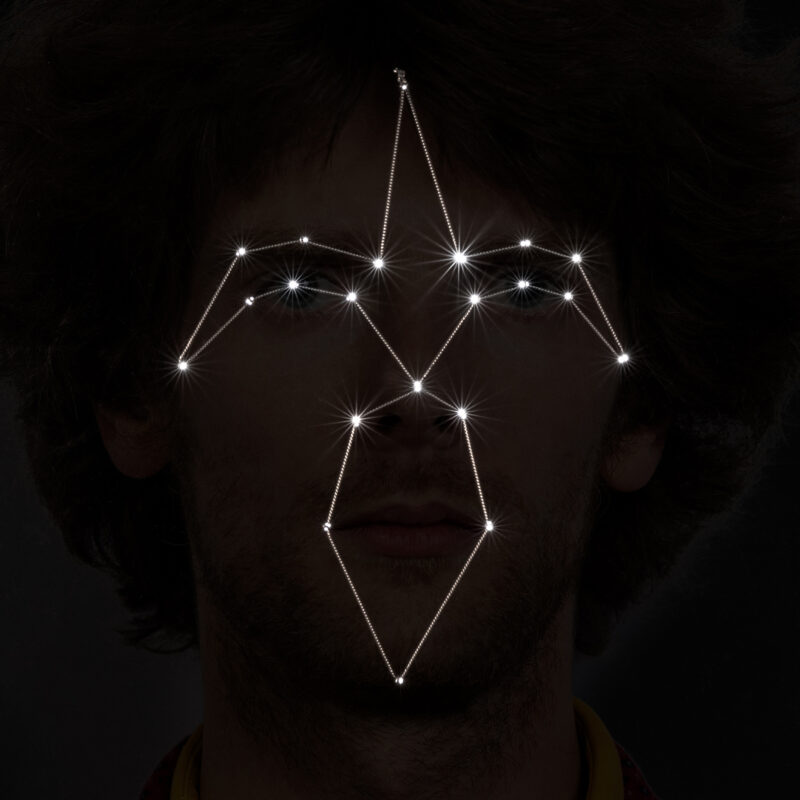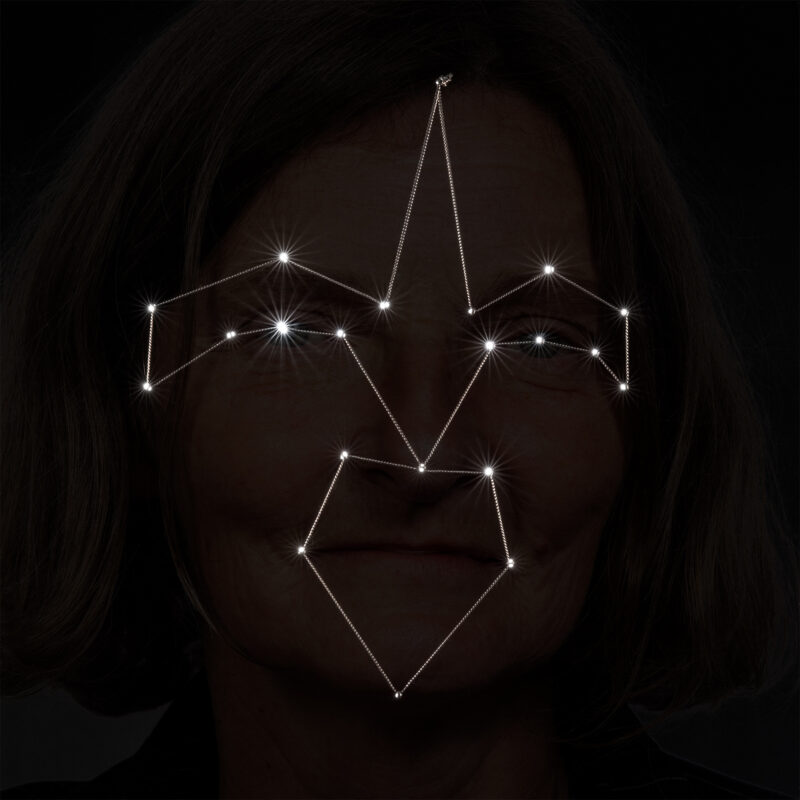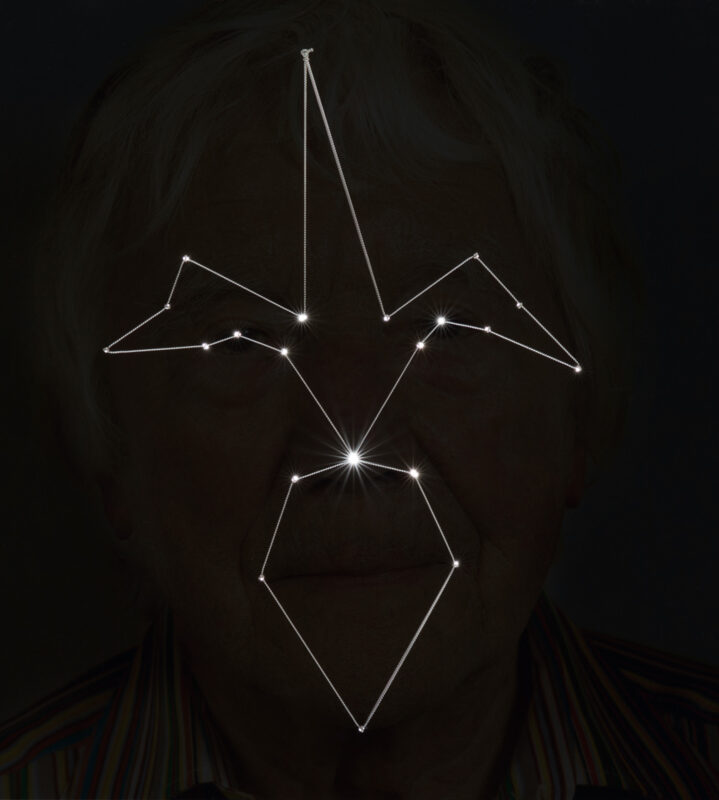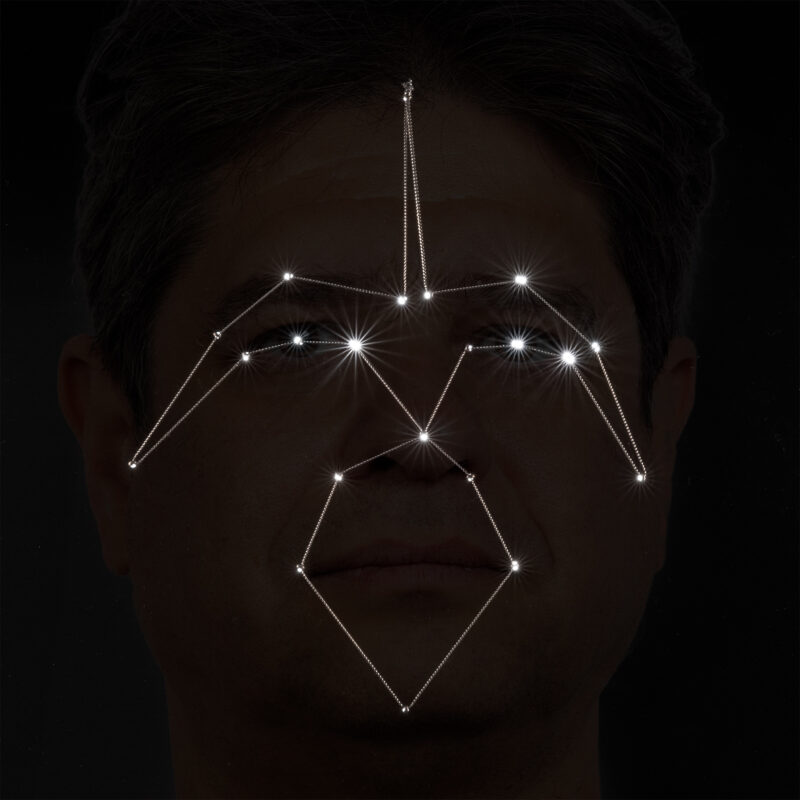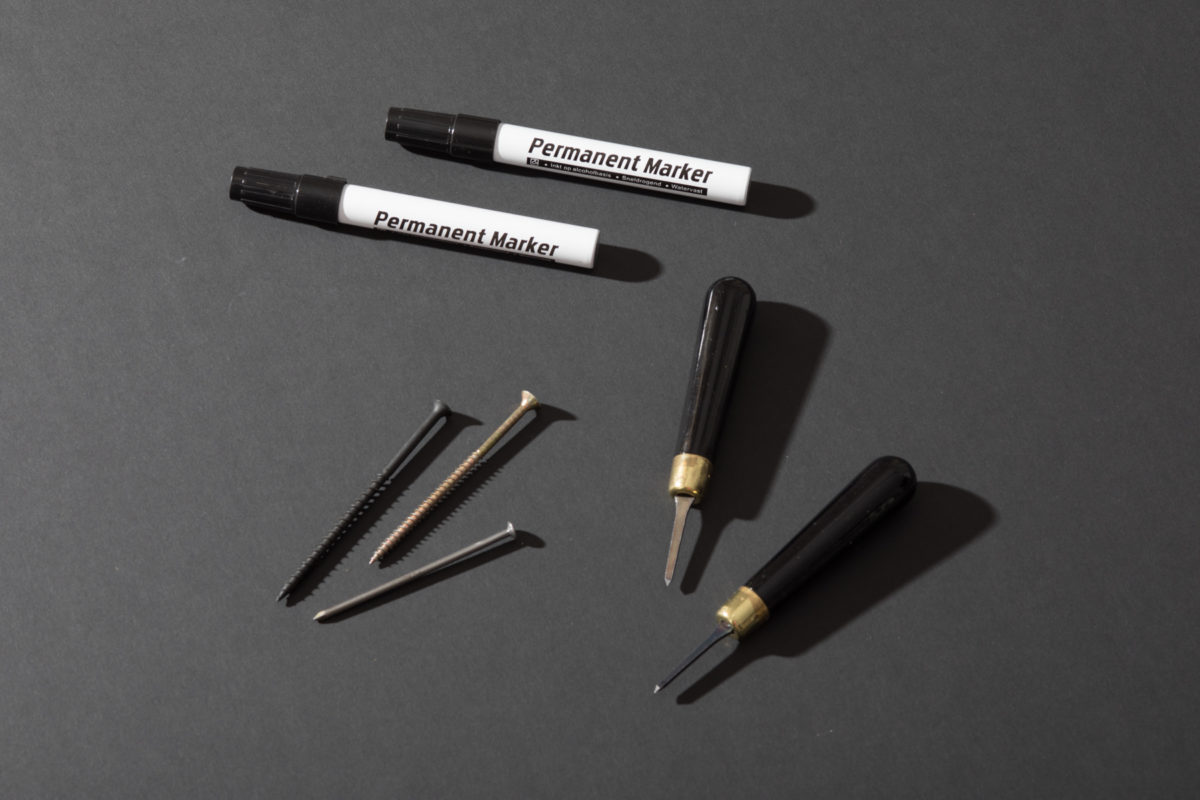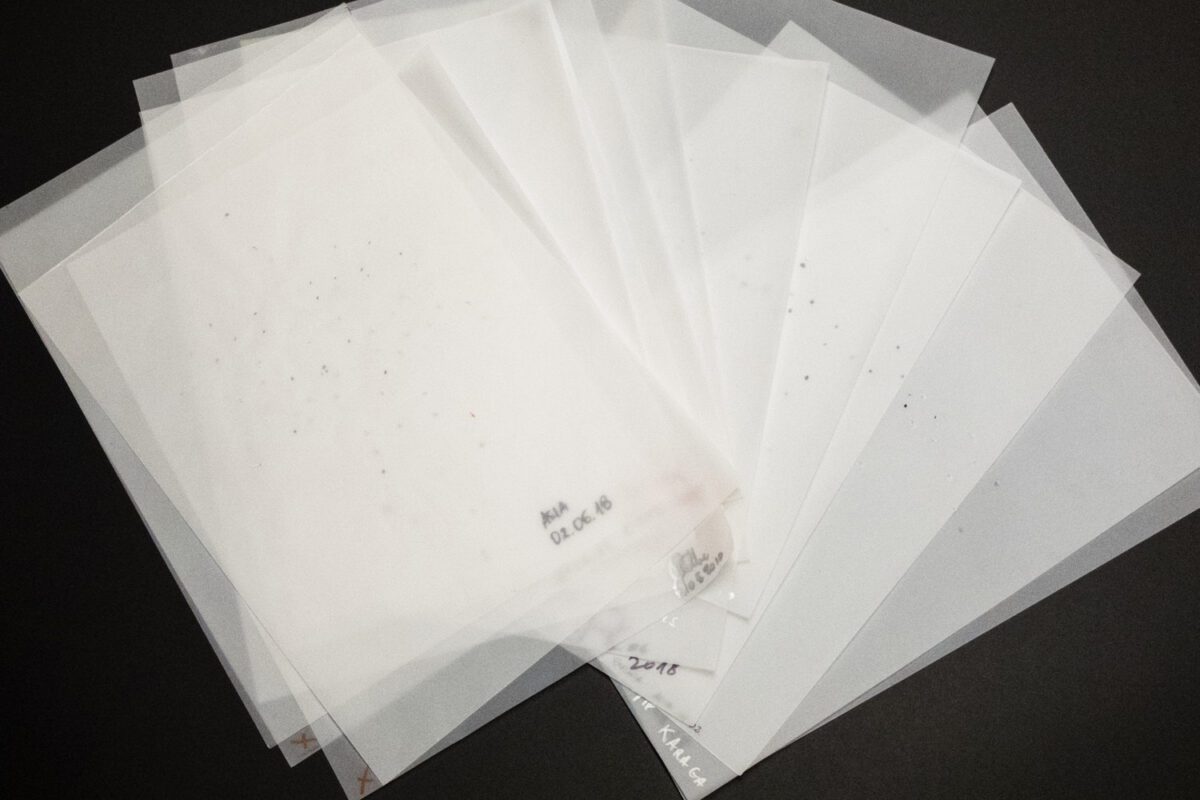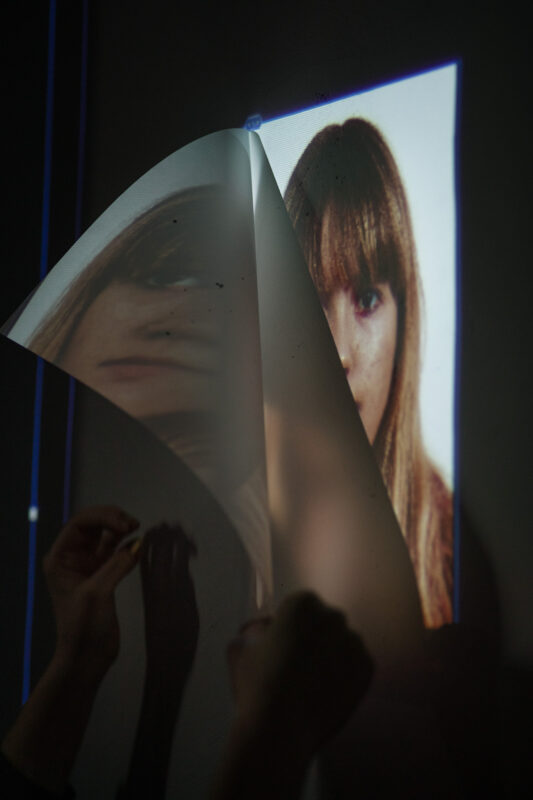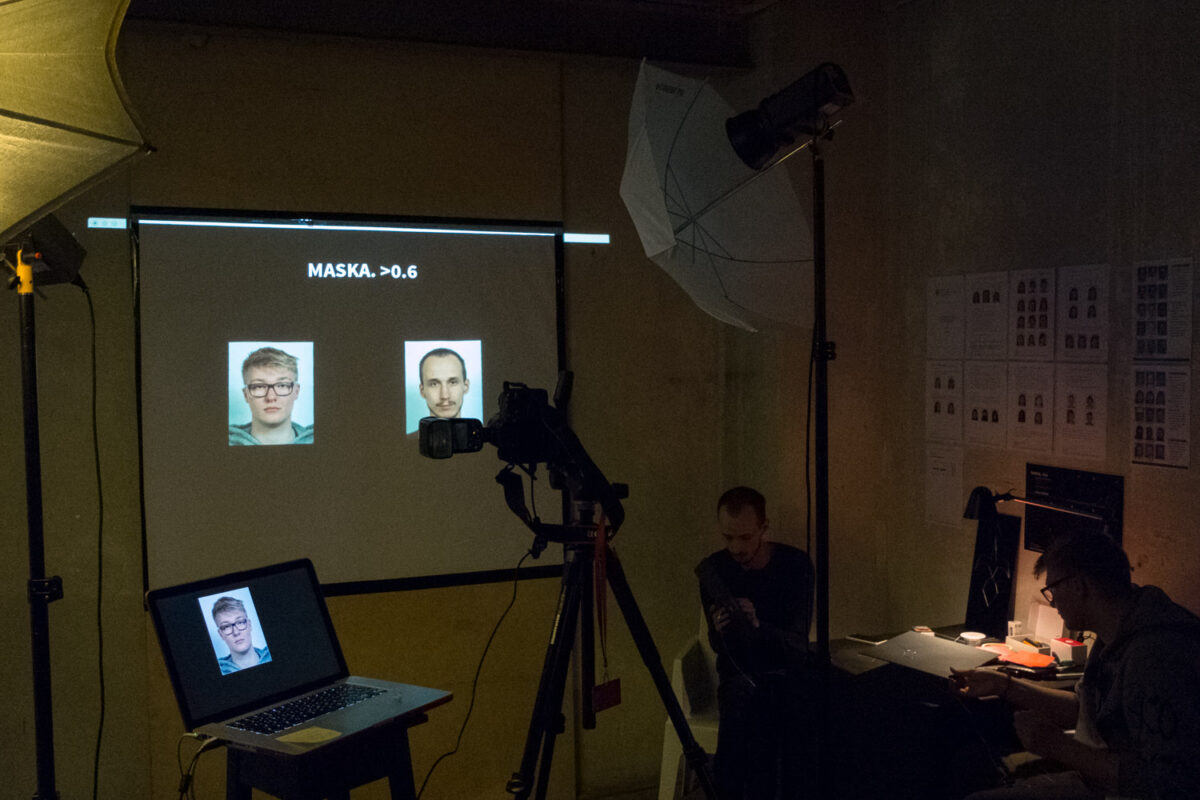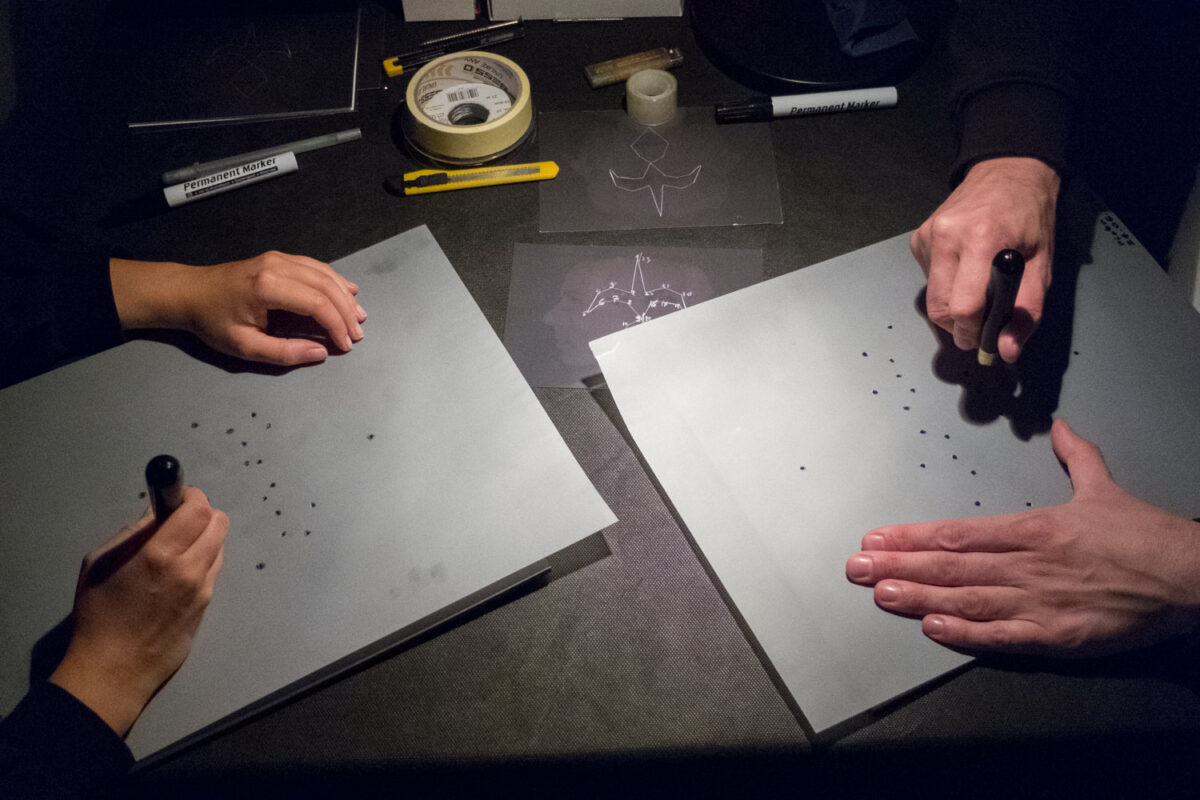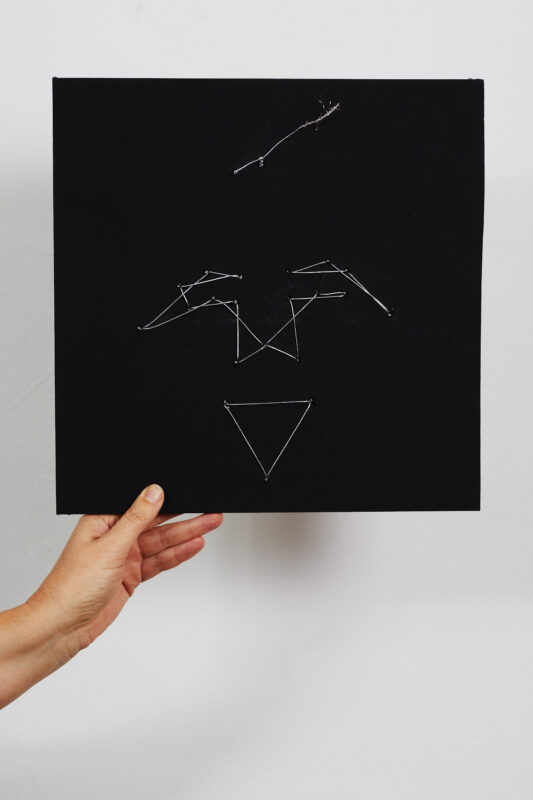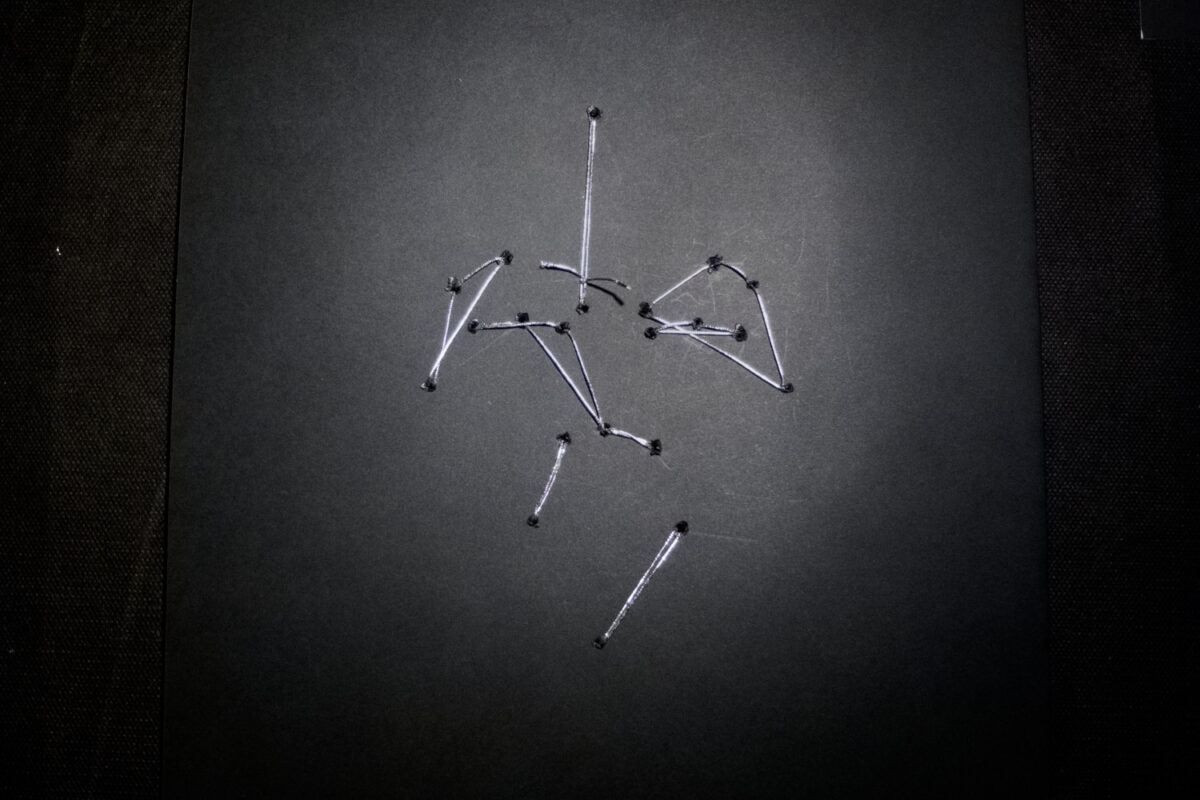 Mask
Portrait Studio – Collecting data. NET
Photography as a proof of someone's (or something's) existence has very quickly become a tool for creating systems that allow for identifying people and proving their identity. A photographic portrait is in service here: a photo taken for a school ID, an ID card or a passport. We have used pictures of our faces in offices since we were children. Our images are trapped by programmes that try to read them and allocate them to a pattern that exists somewhere, but nobody really knows where. Yet photography is about touch. We experience every act of taking a picture of our face; we are "in the very moment", "here and now". Our faces in passport photographs often seem strange, not belonging to us, it is a representation that does (not) refer to a Self-Conscious Entity (I). Giving a picture of our own face to institutions feels strange. In spite of this dislike for ourselves (?) we know very well that this face represents us and determines our social status, and maybe even our humanity.
This project is an invitation to experience your own face. To take over the role that seems to be in somebody else's hands, which is held by machines that define our humanity. It is for everyone who has experienced the rite of taking a photo for an ID or a passport.
The project is performative – it is carried out in close collaboration with the recipient and experience-oriented. The performance involves gradually building an installation of masks and portraits.
The action is divided into three moments:
1. Taking photo – taking a picture in accordance with the Ministry of the Interior and Administration's Instructions for Taking Photos for Passports and ID Cards (version 1.1 of 20th May 2016).
2. Touch – learning the guidelines of a facial recognition software.
3. Mask – creating a mask.
Creating an instalation – Net – will be the next stage of the project.
————————–
Maska.
Pomiarowy Zakład Portretowy. Sieć
Fotografia jako dowód świadczący o istnieniu kogoś (lub czegoś) bardzo szybko stała się narzędziem do tworzenia systemów, które pozwalają na identyfikację osób i potwierdzenie ich tożsamości. Sługą tutaj jest fotograficzny portret: zdjęcie do legitymacji szkolnej, dowodu osobistego, paszportu. Od dzieciństwa w urzędowych powinnościach posługujemy się obrazem naszej twarzy. Nasze wizerunki trafiają w sidła programów próbujących odczytać i przyporządkować je do – nie wiadomo gdzie istniejącego – wzorca. A fotografia jest dotykiem. Doświadczamy każdego aktu 'zdjęcia' wizerunku naszej twarzy; jesteśmy w 'tym momencie', 'tu i teraz'. Nasza twarz na fotografii paszportowej często jednak wydaje się obca, nie nasza, jest reprezentacją, która (nie) dotyczy Pewnego Siebie (Ja). Z poczuciem obcości oddajemy własny obraz twarzy instytucjom. Mimo tej niechęci do nas samych (?) dobrze wiemy, że ta twarz reprezentuje nas i decyduje o pozycji społecznej, a być może i o człowieczeństwie. Niniejszy projekt jest zaproszeniem do doświadczenia własnej twarzy. Do przejęcia roli, która wydaje się być w obcych rękach, która znajduje się w kompetencjach maszyn decydujących o nas jako ludziach. Skierowany jest on do wszystkich, którzy mają do czynienia z rytuałem wykonywania zdjęcia do dowodu osobistego czy paszportu.
Projekt ma charakter performatywny – jest realizowany w ścisłej współpracy z odbiorcą i ukierunkowany na bezpośrednie doświadczenie. Akt działania uczestnika-widza ma charakter rytualny, jest tożsamy z odbiorem dzieła i współtworzy jego wartość.
Działanie podczas pierwszego etapu podzielone jest na trzy momenty:
1. Zdjęcie – to wykonanie fotografii zgodnych z normą ICAO 9303 (dokument Ministerstwa Spraw Wewnętrznych i Administracji Instrukcja wykonania zdjęć do dokumentów paszportowych oraz dowodów osobistych (wersja 1.1 z 20.05.2016).
2. Dotyk – zdjęcie twarzy a oprogramowanie do detekcji twarzy i ekstrakcji cech.
3. Maska – stworzenie maski.
Kolejnym etapem projektu jest tworzenie instalacji – Sieć.